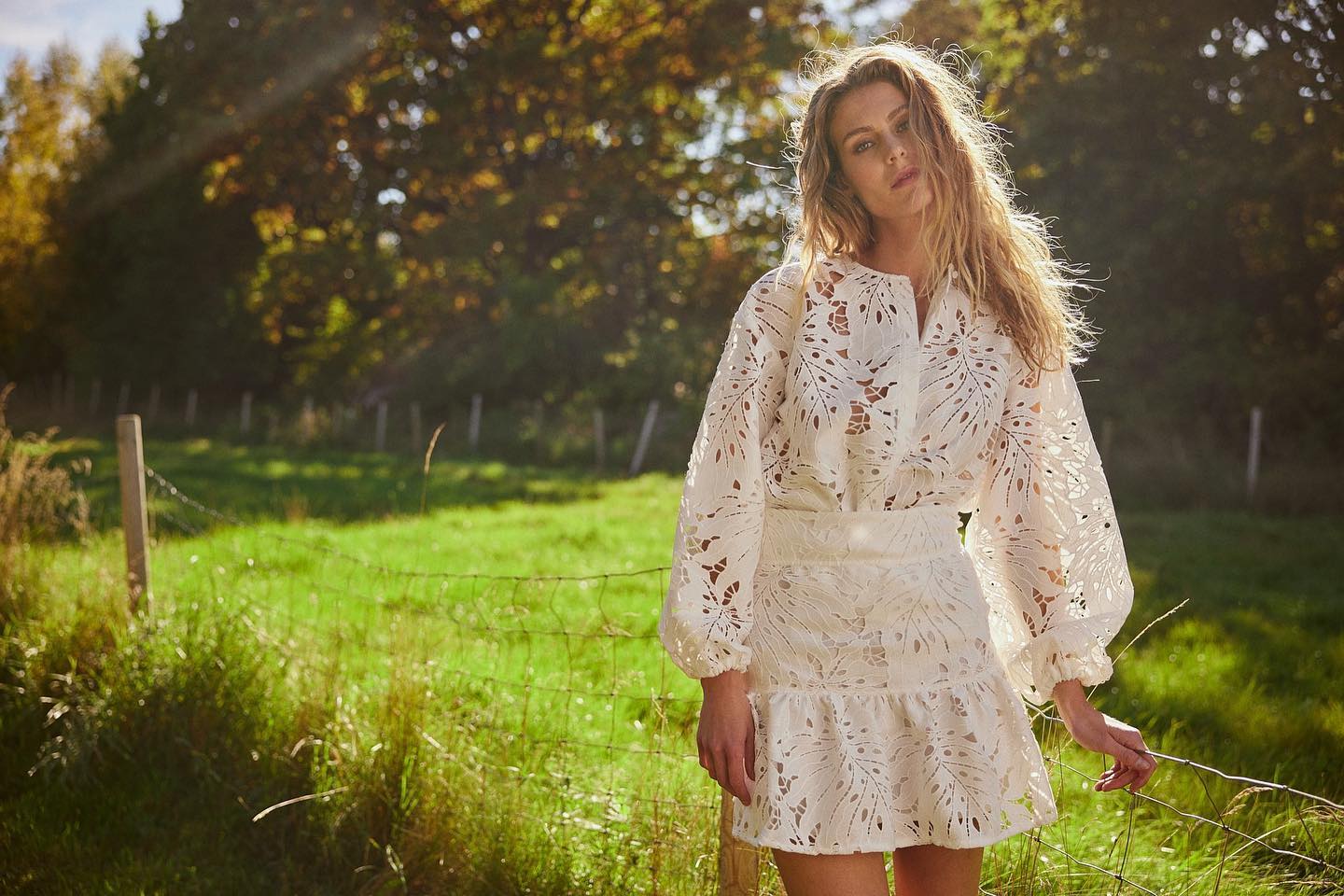 Er du på jakt etter den perfekte hverdagslooken denne våren, trenger du ikke lete videre. Med sine ekstraordinære baseplagg i den mykeste og beste kvaliteten har ella&il havnet øverst på ønskeliste hos mange kvinner der ute.
– Da vi laget SS23-kolleksjonen, lot vi oss inspirere av sosiale sammenkomster med våre nære og kjære. Endelig har vi hatt muligheten til å reise fritt rundt i verden for å hente inspirasjon! I denne kolleksjonen er det lag-på-lag som gjelder, med lett og luftig strikk i merinoull, også har vi beholdt de lette dunjakkene som ytterste lag for de kjørlige vårkveldene, sier Rikke Holmen-Jensen, Co-founder i ella&il.
Made to last
Hvem har sagt at komfortable klær ikke kan være delikate og fine å se på?
Enkle og vakre plagg i den beste og mykeste kvaliteten bør være en sentral del av alle basisgarderobene der ute.
– Klærne våre er laget av kvinner – for kvinner. Plagg i den beste og mykeste kvaliteten med en passform og et snitt som tåler at kroppen endrer seg og som varer og varer. Det er viktig for oss at folk kjøper noen få ting som de kan ha glede av lenge, heller enn å kjøpe nye ting hele tiden, sier Holmen-Jensen.
Alle kolleksjonene fra ella&il er designet med utgangspunkt i at kvalitet, snitt og komfort er det aller viktigste. De to norske kvinnene bak merkevaren har som mål at kvinner i alle aldre og fasonger skal finne sine favoritter hos dem og at klærne skal vare lenge.
– Vi har testet mye på veien og bruker kun det vi ser at virkelig er kvalitet fra øverste hylle, avslutter Holmen-Jensen